| | |
| --- | --- |
| Posted by nellykitch@gmail.com on February 5, 2016 at 3:55 PM | |
A whole month has passed I see, since I wrote anything.
The weekend before the end of the shooting season found Muttleyand me out working again. He did a mixture of beating and retrieving. At one stage he was on the other side of the gully with wood and stream in from me. At the end of the drive I said to one of the guns that I'd lost Muttley at one time, and he told me he'd witnessed him doing a lovely hunt and point, then flush of a pheasant. So well trained he does it without me. SO lovely to see (and hear of) him doing what he's wired to do. Here are a few pictures of our day: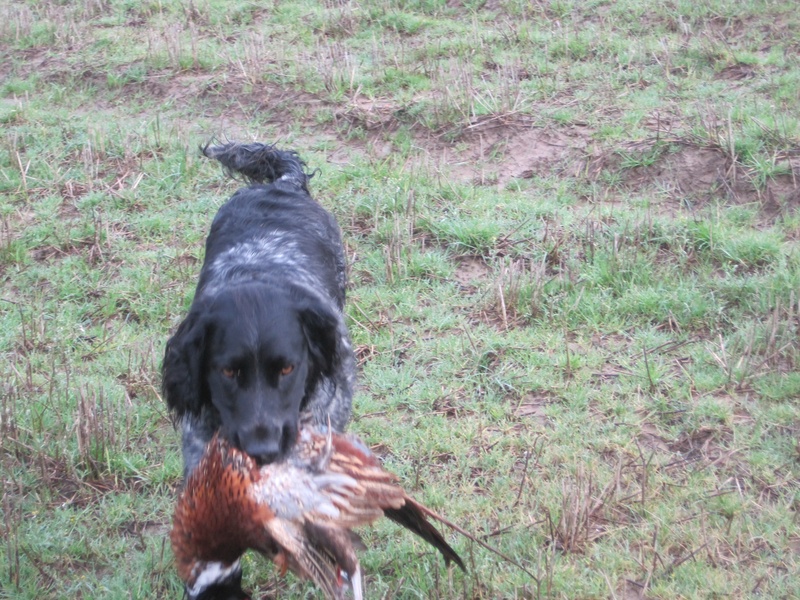 A long retrieve from top of field. If you look carefully, you can see the legs of the guy who shot the pheasant!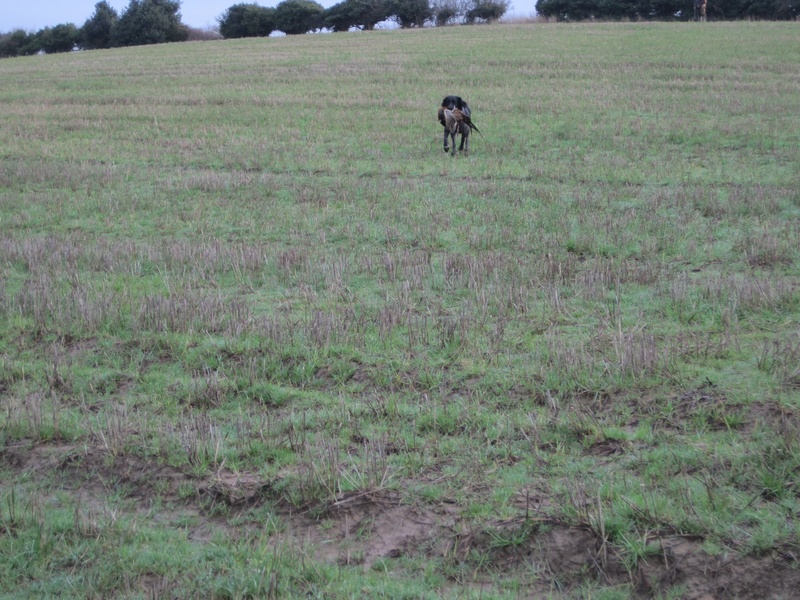 Hunting 'the bogs' (muddy gully with stream in the bottom). This was a very tiring part of the day.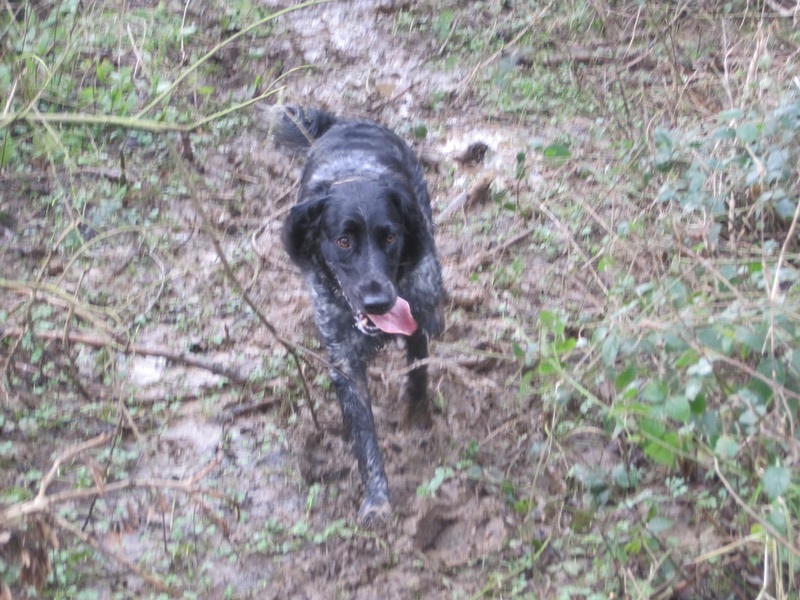 Muttley off to look for more birds, modelling the latest in ear decorations.